Derric Johnson's
Key Note Speaking Seminars by topics
CREATIVITY
Cultivating Your Creativity: See it! Free it! Be it!
How do You Get to be a Dreamer?
How to Live with a Dreamer: (Debbie shares this one with me)
How to Unlock Your Dreams
Making Change a Choice
When it Comes to Dreams…There's a Go, a Slow, and a Whoa
LEADERSHIP
Developing the Leadership in You: Self-evaluation and Worth
Don't Retire…Just Re-Wire and Re-Fire
How to Get Things Done when You're Not in Charge: Moving the Dream up the Stream
How to Make a Team Work
How to Tell if You've Got What it Takes
How to Understand Your Congregation's Demographics: Assessing the Appetite of the Audience
In the Middle of Life there's an "IF": If You Want to Walk on Water, You Have to Get out of the Boat
Life Lessons for Leaders
Lights! Camera! Worship!
Mentoring…Making the Most of Leading the Leaders: How to be What Someone was to You.
O…Yes You Can!
The Way we Word
Twenty Things I've Learned from the Mouse…That You can Use for the Master
Will the Real You Please Stand Up: Seven Attitude Choices
MINISTRY
Conquering Ministry Burnout
Convincing your Pastor that your Dreams can Come True: Twelve Positive Concepts for Moving the Dream Upstream
Don't be Afraid of the Clouds: Good Things Come from Hard Times
How Do You Know when it's Time to Go?  To Cleave or to Leave
How to Tell a Spell-Binding Story : How to Discover, Develop, and Deliver Just the Right Story at Just the Right Moment with Just the Right Meaning
What do You do When you can't see the Star? : Redefining God's Will and Purpose
What the Assistant Expects of his Pastor..AND HOW TO TELL HIM
When You get Where You're going, will You Know Where You are? : Exposing 5 Contemporary Myths Concerning God's Will
MOTIVATION
Eight ways to Inspire the Inspired
Excellence is Never an Accident
JUMP! The net will Appear
Winning is an Inside Job : The Magic of Attitude
MUSIC
A Moment in Time.. Or A Timeless Moment : Creating Meaningful Musical Encounters for Worship.
Auditioning and Placing Singers
Singing a Solo is More than Picking out a Song
Being a Choir Director is More than Picking out a Song
Building Your Own Vocal Orchestra : A Capella is Here to Stay.
Building Praise Teams and Ensembles
Choir is Back… and Here to Stay : Nine reasons Why.
Choral Clinic Topics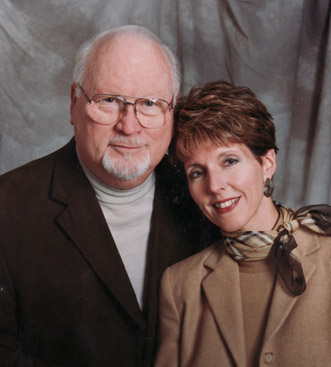 Derric and Debbie Johnson
Discovering the Velvet Sound : Vocal Arranging Techniques
Ensembles… Boon or Boom? Worship or Warship? : How to avoid the 5 big No-No's.
Nine things you need to know about singing a Solo
Notes on Worship
Preparing a Sacred program for a Secular Audience
Preparing for a Personal Audition
Show Writing… Disney Style
The Artist and the Audience
The Great Escape : Choir Retreats.
The Role of the Vocal Ensemble/Mission and Ministry
The Song that is Scene : Production Tips
The Song that is Seen : A seminar for Soloists
Singing a Solo is More than Picking out a Song
Truth That is Felt : Moving from intellectual agreement to emotional involvement.
SERVICE
Anybody Can Be Somebody : Acts 3:1-4:4
Eight Ways to Inspire the Inspired
Nine things you need to know about Singing a Solo
Straying Child/Praying Mother… : Debbie.
Ten Ways to Shake out the Salt and Switch on the Light!
The Friendship Factor
Three Credos for Life : The Good Samaritan.
Working Your Way to the Bottom

"Derric Johnson has that gift that makes us think about things that we haven't thought of before…but wish we had."
Dr. John  Ed Mathison, Pastor Emeritus
Fraser Memorial United Methodist Church
Montgomery, Alabama

"Derric Johnson has more creative ability and communication skills and application stories in his little finger than most of us have in our whole beings.  That he is now putting these concepts into books is a boon to us all."
John Maxwell, President The John Maxwell Company
Injoy Ministries

"Derric's indefatigable energy, innovative planning and inspirational spirit along with compelling charm presents a multi-talented person…preacher, teacher, mentor, and author."
Dr. Orval C. Butcher, Pastor Emeritus
Skyline Wesleyan Church
Lemon Grove, California

"Through the years, Walt Disney World Creative Entertainment has benefited from the talents of many Creative Consultants.  As I look back, Derric Johnson stands at the top of the list.  He has played a key creative role for us in a number of projects, and I would hate to think of not having him involved.  Derric is a leader, a motivator, communicator, a talented musician/arranger and a friend."
Ron Logan, Former Senior Executive Vice President
Creative Entertainment
Walt Disney Attractions